Lawn Rite Whangarei
Your local lawn specialists
Your local lawn specialists
Welcome to Lawn Rite - Your Trusted Lawn Care Experts in Northland Whangarei
Your local Lawn Rite franchisee are your local lawn mowing and garden Maintenace expert who you can rely upon for a quality job with great customer service.
At Lawn Rite, we take pride in being your go-to lawn care specialists in Northland Whangarei. Our dedicated team of professionals is committed to turning your lawn into a lush, healthy, and vibrant masterpiece. With years of experience and a deep understanding of the unique challenges posed by Whangarei's climate, we offer a range of comprehensive services tailored to meet all your lawn care needs.
Our Services
1. Lawn Mowing and Maintenance:
We understand that maintaining a well-manicured lawn requires time and effort. Let us take the burden off your shoulders. Our skilled team offers regular lawn mowing services, ensuring that your grass remains at the ideal height for healthy growth. From trimming to edging, we've got your lawn maintenance covered.
2. Lawn Fertilization:
Achieving a thriving lawn in Whangarei starts with proper nutrition. Our expertly formulated fertilization programs provide your grass with the essential nutrients it needs to flourish. Say goodbye to patchy or lackluster grass and hello to a vibrant, green lawn.
3. Weed Control:
Weeds can quickly invade and mar the beauty of your lawn. Our weed control specialists employ effective strategies to identify and eliminate these unwelcome intruders, leaving your lawn pristine and weed-free.
4. Lawn Aeration and Dethatching:
To promote healthy root growth and improve water and nutrient absorption, lawn aeration and dethatching are essential. Our skilled technicians use professional-grade equipment to ensure your lawn gets the care it deserves.
5. Pest and Disease Management:
Protect your lawn from common pests and diseases that can wreak havoc on its health. We offer comprehensive pest and disease management services to keep your grass resilient and vibrant year-round.
6. Seasonal Cleanups:
With the changing seasons in Northland Whangarei, your lawn's needs evolve. Our seasonal cleanup services ensure your lawn is prepared for whatever Mother Nature throws its way, from winterizing to spring rejuvenation.
7. Lawn Renovation and Restoration:
If your lawn has seen better days or you want to transform your outdoor space, our lawn renovation and restoration services are just what you need. We'll work closely with you to design and implement a plan that brings your lawn back to life.
Why Choose Lawn Rite?
Local Expertise: We are proud members of the Whangarei community, and we understand the unique demands of the local climate and soil conditions.
Professional Team: Our dedicated team of lawn care experts is trained and equipped to provide top-notch services that exceed your expectations.
Customized Solutions: We believe that every lawn is unique. Our services are tailored to address the specific needs of your lawn, ensuring optimal results.
Affordable Pricing: Quality lawn care shouldn't break the bank. We offer competitive pricing to make our services accessible to homeowners throughout Northland Whangarei.
Customer Satisfaction: Your satisfaction is our priority. We take pride in delivering exceptional results and building lasting relationships with our clients.
Transform your lawn into a verdant oasis with the help of Lawn Rite. Contact us today to schedule a consultation or request a quote. Let us take care of your lawn, so you can enjoy the beauty of your outdoor space hassle-free. Your dream lawn is just a call away!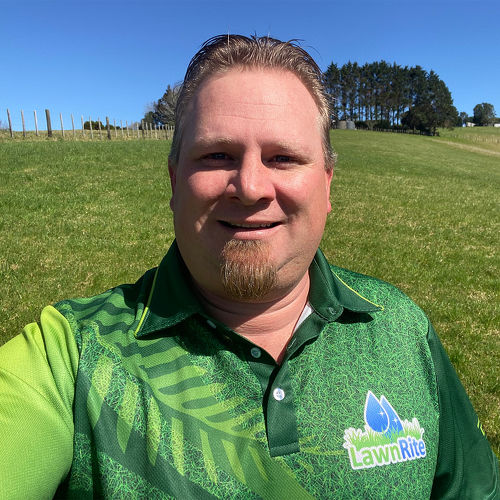 Aaron Maple
Franchise Owner
Meet the Whangarei Team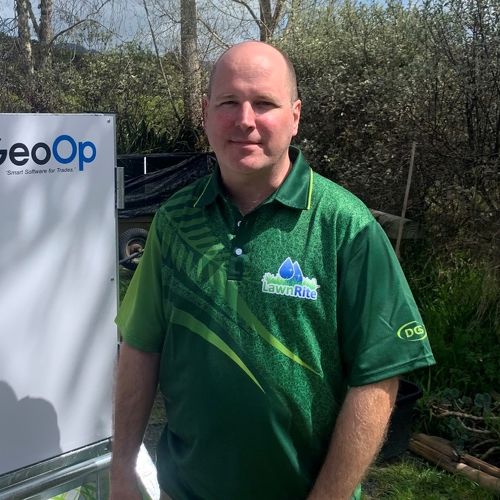 Neil Malcolm
Northland
Request a quote
Get in touch with the Whangarei Lawn Rite team using the details below.
Or simply fill out the form and one of our team will get back to you as soon as possible.
0800 101 216
[email protected]
Head Office: 278 Kahikatea Drive
Frankton 3201, Hamilton