A well-groomed and maintained lawn is the foundation of your entire property.
Whether it's a courtyard or a 1/4 acre lifestyle section, Lawn Rite has you covered.
Lawn Rite can provide a regular mowing service tailored to suit you, and designed to keep your lawns and property looking tidy and well presented.
We are dedicated to exceeding your expectations.
Lawn Rite police checks and trains all franchises before they step foot on your property.
Lawn Rite and its nationwide franchise network of lawn mowing experts are here to make the job of maintaining your lawns and gardens hassle-free.
At Lawn Rite our experienced team is proud to provide the highest quality of residential lawn care services for your home, and commercial lawn care services for small and large businesses.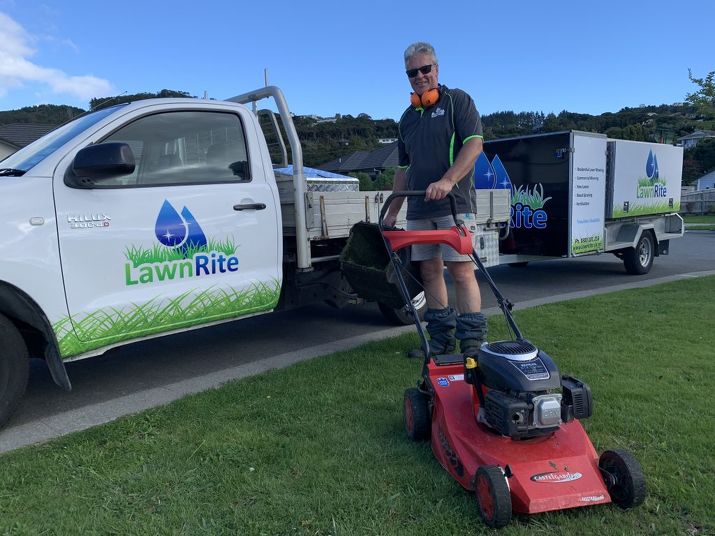 Residential Lawn Service's

Weekly Lawn Mowing

Ideal for those who want a crisp green lawn all year round. 15% discount per cut for this option. A weekly mowing service is a great idea from October to December when the spring growth is in full force. Your lawn can grow up to 5cm per day through this period, The consistent rain and than sunshine period promote fast and thick grass growth so speak to your Lawn Rite franchise around booking a couple of extra cuts through this time period.
Fortnightly Lawn Mowing

This is for the client who wants their property to be maintained and kept in a clean and tidy state all year round. A two weekly cut cycle is the most common service our Lawn Rite franchise partners provide. This is an affordable service but also ensures your lawns never get out of control. When booking your lawn service this is the default service lawn mowing clients unless requested otherwise.
A few Important points
Lawn clippings are removed free of charge
Lawn Rite are fully insured
We have a comprehensive Health & Safety Policy
At Lawn Rite are always on time
Take back your weekends back!

Lawn mowing
Hedge trimming
Rubbish removal
Rose pruning
Weedeating
Weed spraying
Edge trimming
Section tidy-ups
Lawn fertilising and spraying
Seasonal garden work
Specialist lawn care
Landlord/property manager services
Rental clean ups
Request a quote
Get in touch with the Lawn Rite team via 0800 101 216. Or simply click the button below to fill out our quote form and one of our team will get back to you as soon as possible.
Head Office: 278 Kahikatea Drive
Frankton 3201, Hamilton