Lawn Rite and its New Zealand wide had launched a partnership with New Zealand listed company GeoOp. Lawn Rite will be using the GeoOp along side its own custom build software to manage its franchise network.
Lawn Rite with help from its IT partner's Website Angels has worked closely with GeoOp and its developers to link our two software systems to work seamlessly together to provide our franchise partner and our clients the highest level or service as well as the latest technology and data security.
Troy Hillard the founder and owner of the Lawn Rite brand said "We searched for 2 years for a system that would work for our business and a system we could implement across all three of our brands Lawn Rite, Wash Rite & Clean Rite and the only option that suited our needs was a hybrid of what GeoOp could offer us as well as designing our own internal system to link in with GeoOp through their API." Troy also credited GeoOp with making the build and transition process extremely easy and gave our own developers in Hamilton full access to GeoOp's development team to ensure everything worked as we needed it to.
On Tuesday February 8th, Lawn Rite held a training session at its head offices for the first batch of its franchise partners to learn how to use their new job dispatch system and client crm. The franchise partners picked on how to use the new system very fast and it was a credit on how well thought out the system really is. Over the coming 4 weeks Lawn Rite will be training the remaining franchisees across the country on how to implement the system into their own businesses.
The new system will be supporting the Lawn Rite teams with their day-to-day operations from scheduling to invoicing, Health & Safety as well as providing a client portal. It is something that we have been working hard on in the background to make sure we are providing a service that is going to benefit our franchisees.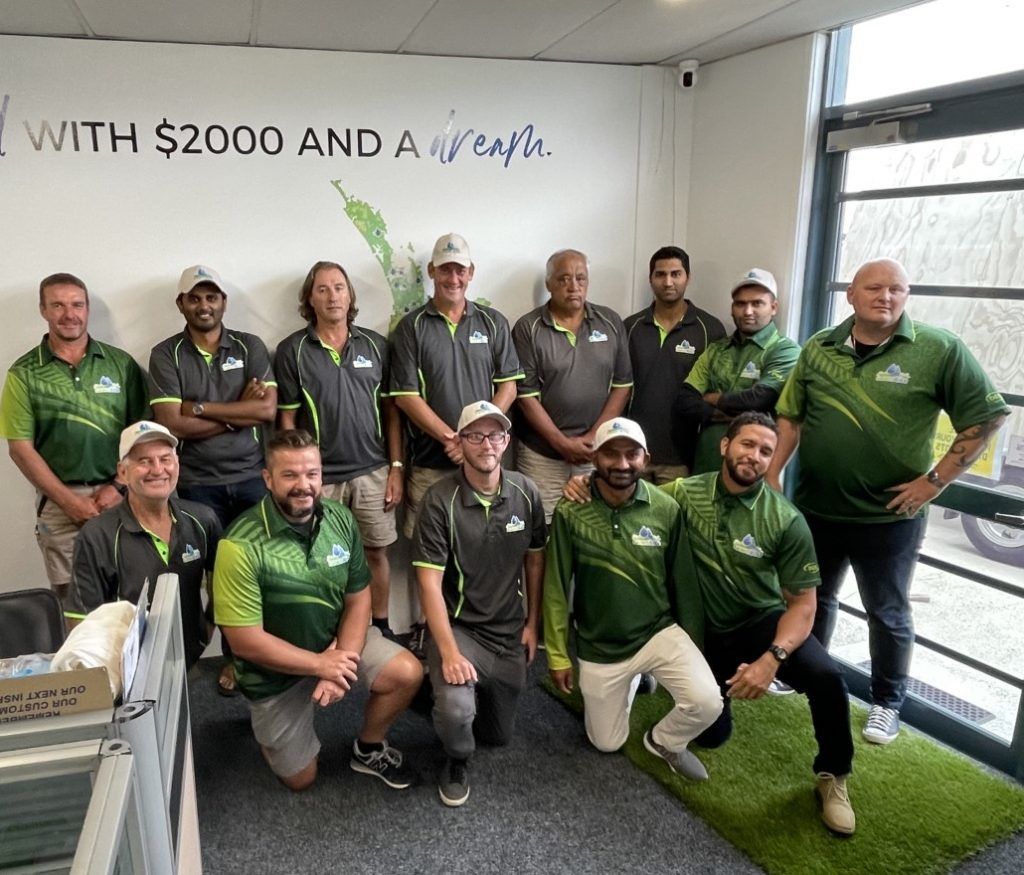 Enabling tools for franchisees
Franchisees will complete all tasks needed to run their business from a smart phone or tablet. for instance, they will access their client information or financial accounts, receive internal Lawn Rite messages and memo's, and phone their regional manager or anyone other Lawn Rite franchisee within our network around New Zealand. Once their job is complete they will bill their client on the spot and receive payment like a shot by credit card / debit card, cash or email the invoice to the client for payment.